Huawei Watch Classic Stainless Steel Mesh Strap Smart Watch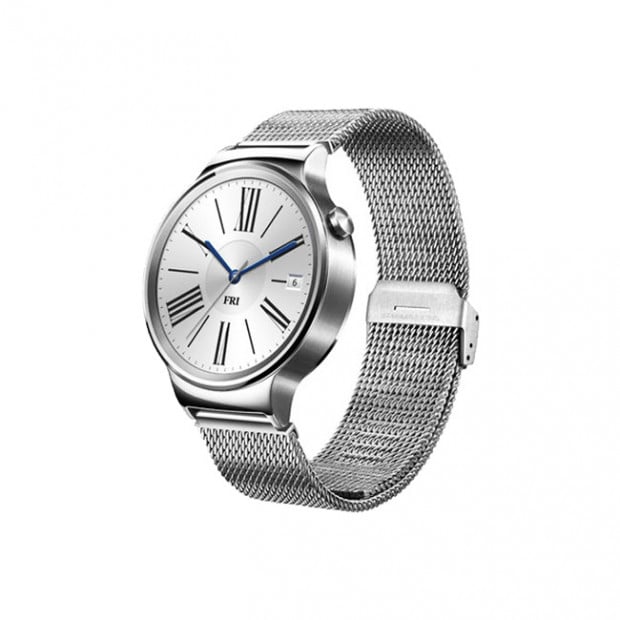 Discover a watch that truly combines classic style and smart technology. The Huawei Watch is designed to be part of your look, and part of your life.
Authorised Distributor
With the 1.4" full circle amoled display scratch resistant sapphire crystal, cold-forged 316L stainless steel casing and stainless steel strap the Huawei Watch Active is full of style and efficiency to be part of your look and your life.
Features:
It pairs with any Android phone and it's also one of the first watches powered by Android Wear to work with iPhone.
Huawei Watch makes keeping active and reaching your goals effortless. A high-accuracy motion sensor keeps track of your activity and knows when you're walking, running or climbing.
High definition 1.4" AMOLED display, with scratch resistant sapphire crystal.
product code:1101100112