4x Gazebo Base Pods - Weights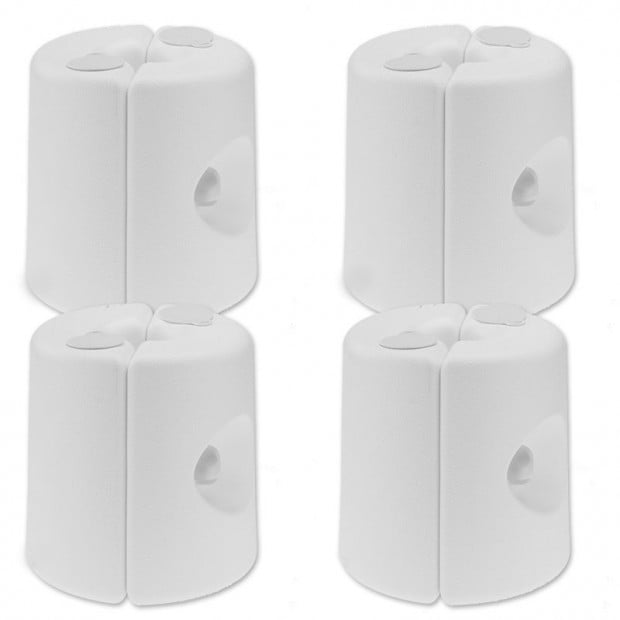 $0

today,

0%

interest

Buy now. Pay smarter.

or 4 x

$

12.25
Stability Plus:
This 4 pack of gazebo base pods will help keep everything nicely anchored with your gazebo, marquee or party tent at your next get together.
Sand Or Water:
Just fill these pods with sand or water and attach them to the bottom of your gazebo legs.
Great for when you can't use guy ropes or pegs, these gazebo base pods are ideal for use on the hard surfaces.
Half & Half:
Each pod comes in 2 halves which are easily secured together by 2 oversized moulded screws. No tools required.
Weight:
9 litres of water = 9kg (total weight for a set of 4 = 36kg)
9 litres of dry sand = 13kg (total weight for a set of 4 = 52kg)
9 litres of wet sand = 16kg (total weight for a set of 4 = 64kg)
Inlet diameter: 4.5cm
Features:
Pack of 4 base pods - plastic
Helps to stabilise gazebo
Filled with water or sand
Attach to the bottom of gazebo legs
Easy to assemble; no tool required
Suitable for pole diameter of 25mm
Pod diameter: 22cm
Pod Height: 25cm
product code:gaz-bp-4