Trampolines Sydney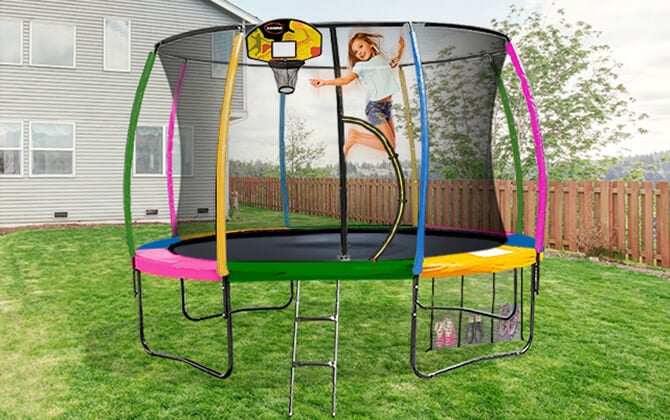 Shop trampolines in Sydney with Klika
Trampolines can provide hours of fun and often end up being one of the kids' most treasured possessions. That means that finding the right one is important. A safe trampoline with room for everyone is guaranteed to provide years of active fun. Looking for the best deal on quality trampolines Sydney has to offer? Search a wide range of trampolines with Klika and get it shipped right to the doorstep of your Sydney home. One of Australia's leading online department stores, Klika offers a wide range of models from leading trampoline brands such as Plum and Kahuna. A rebounder, a backyard trampoline, a ground trampoline - you name it, we have it. Browse through a range of sizes starting from 6ft and going up to 16ft.


Buying trampolines in Sydney
Outdoor activities and sports are a major element of the Sydney lifestyle. A Kahuna trampoline would be just what you want to be a part of Sydney's sporty spirit, which is just enough to make you a trampoline aficionado. Buying a trampoline can be a whole lot of fun – especially if you didn't have one yourself when you were young. When choosing a trampoline for your family, don't forget to think about the extras that your kids might like and whether they're compatible with your chosen model. For example, here at Klika, you can also search for trampoline accessories such as replacement elastic mats, trampoline springs, replacement safety nets, replacement spring mats, reversible and multicolour replacement spring safety pads just to name a few.
Over 30 models for Sydney delivery in stock...