Kitchen Sink Roller Mat - 255 x 450mm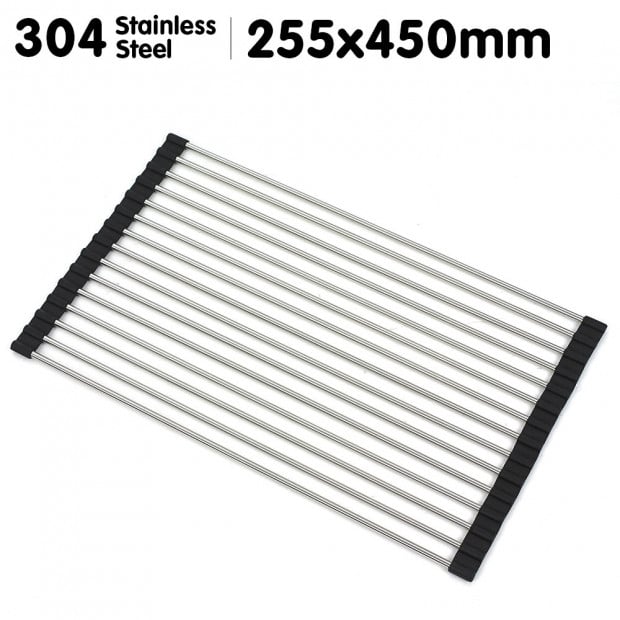 $0

today,

0%

interest

Buy now. Pay smarter.

or 4 x

$

5.88
This versatile stainless steel roll mat will transform your sink into a handy over basin strainer.
Use it as a strainer or a coaster - just put it flat on your kitchen bench to protect the surface from heat or scratches.
Made from durable 304 stainless steel it is both rust resistant and meets high food grade standards. It really is a fantastic addition to your kitchen, caravan or mobile home where space is precious!
The roll mat conveniently folds up for easy storage after use.
Features:
Steel roll mat strainer
Use as a strainer or coaster
Heavy duty 304 stainless steel
Comes with food grade rubber grips
Anti slip benchtop protection
Foldable design for easy storage
product code:snm-304-255-450

CUSTOMER PRODUCT REVIEWS
DA
Goods as described speedy dispatch and delivery very happy
JO
Great service fast delivery
JA
Fantastic turnaround from order to delivery. Highly recommended. Thankyou!