Kartrite Plasterboard Chipboard panel trolley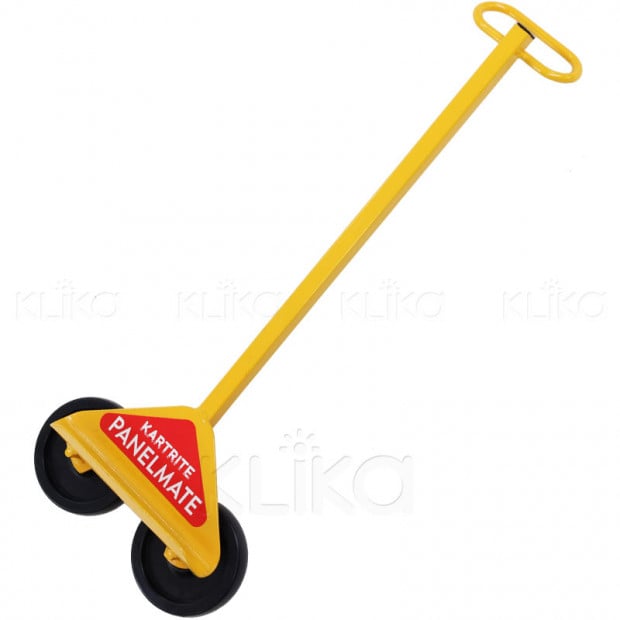 $0

today,

0%

interest

Buy now. Pay smarter.

or 4 x

$

7.25
"The Kartrite" Plasterboard panel trolley
Maximum Load Weight: 135 kg !
Easily transport drywall, masonite, chipboard, fibro-sheet and other panels
This Kartrite panel lift makes a 2 or 3 man job into a 1 man job!

Hauls a variety of items from wall plaster board to tables.

The Kartrite Panel Handler is the original labour saving tool which is ergonomically designed to save your BACK and weighs less than 2.5-kg.

Offset wheels keep your hands on the load and The Troll in place.
Keeps your back straight so you can carry a limitless number of items without the strain.
The handle is there in case you need to lift the board over thresholds or other large objects.

One person can easily load the Troll by leaning it against the board and lifting one corner up and in the shoe of the Troll.

The dual 5 inch wheels easily load over job site clutter

Interested in reselling this product? Contact us for bulk pricing.
product code:kart-49

CUSTOMER PRODUCT REVIEWS
DA
Good product Great price Works well
CR
Gr maybe buy more of these
DA
Item arrived as described