Advantage Automatic pool cleaner vacuum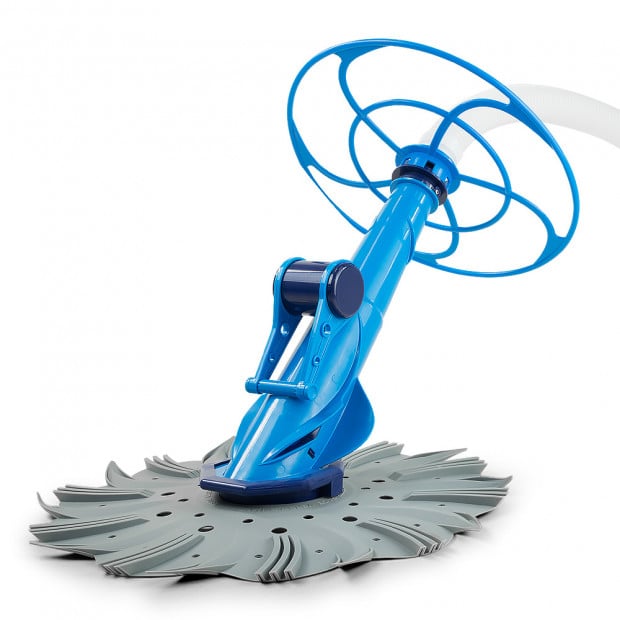 The automatic cleaner vacuums the pool floor to remove algae, dirt and debris and keeps the water clear, ready for summertime swims.
Spend less time cleaning and maintaining your pool and more time enjoying your lifestyle investment with an automatic pool cleaner...
This pool cleaner connects to your filtration system to vacuum up algae, dirt and debris and keep your pool water sparkling clean.
This automatic cleaner uses a large skirt and a diaphragm propulsion system to crawl around your pool floor in a random pattern, covering the entire pool floor while cycling your water. (It will also clean a small way up the pool sides depending on the amount of curve at the pool floor / wall intersection)
Features:
10 meter hose
Climbs walls
Hose fittings supplied
In The Box:
1 x Pool cleaner
1 x 10m hose (in sections)
1 x Instruction manual
product code:p1805