Thrustmaster T150 Ferrari Force Feedback Racing Wheel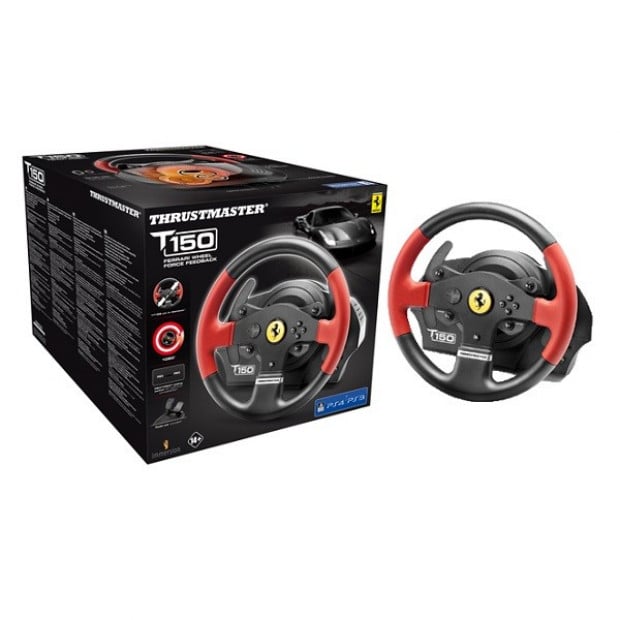 $0

today,

0%

interest

Buy now. Pay smarter.

or 4 x

$

74.75
The T150 Ferrari Force Feedback from Thrustmaster definitely delivers the goods when it comes to quality vs price ratio and versatility.
This versatility is reflected in the fact that not only does the wheel feature dual official licenses for both PlayStation4 and PlayStation3 and is also compatible with PC, it is also versatile enough to be used and appreciated by gamers of all levels, from beginners to experienced racers and on all types of racing circuits.
Features:
Manufacturers name: T150 Ferrari Force Feedback.
Compatibility: PC, PS3 & 4.
Manufactured under official Ferrari license.
1080 Force feedback.
Built in PS3/PS4 slider switch.
Realistic 28cm diameter.
Large, optimised pedal set included.
Mixed belt pulley and gears system.
Wheel mounted sequential paddle shifters.
13 Action buttons.
Brake pedal with progressive resistance.
product code:53_tm-4160631