Polyester Fitted Electric Blanket - Queen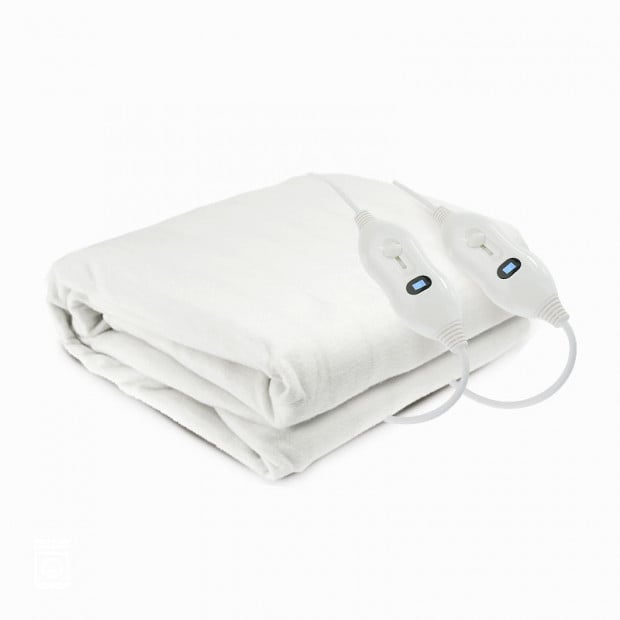 Notify me when this product is in stock
Say "Goodbye" to that awful feeling of freezing cold sheets against your skin!
Instead say "Good Evening" to a wonderfully warm bed, every single night in winter.
With its soft fabric finish, this fitted electric blanket has 2 detachable multi temperature controls.
You and your partner can choose your own level of cosy-ness with 3 temperature settings.
Conveniently located on each side of the bed, they can easily be adjusted, even with your eyes closed!
This high quality, fitted blanket will keep you as snug as a bug for many years to come.

Order now so you can enjoy the warmest of winters for a fraction of the expected retail price.
FEATURES:
His 'n Hers detachable dual controls
3 cosy temperature levels
Low maintenace
Super comfortable flat fitting blanket
Polyester fabric
Australian approval certification
Overheat safety cut-out
Machine washable for easy cleaning
Instruction / care manual

SPECIFICATIONS:
Size:
Standard Australian Queen (203 x 152cms)
Fitted Depth: 40cm drop
Colour: Light Cream



product code:ltc3-152-wh