Pair Weightlifting Gym Gloves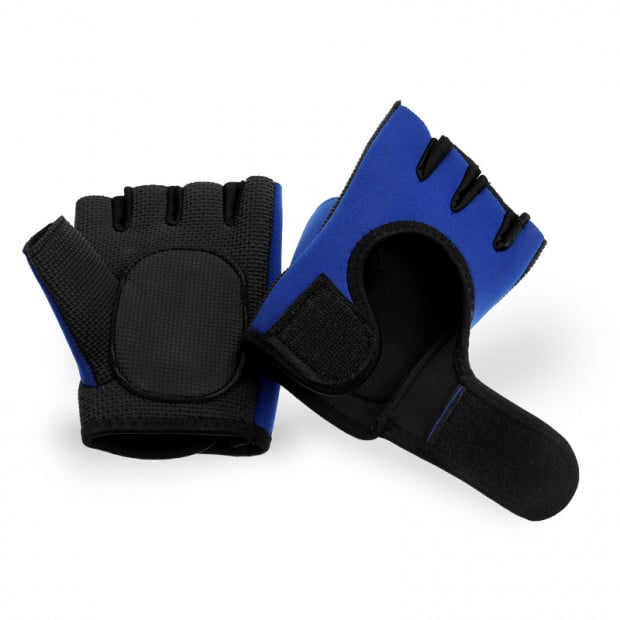 Notify me when this product is in stock
By subscribing you agree to our
Terms and Privacy Policy
and to receive marketing communications from which you can opt-out of at any time.
Provides excellent comfort and cushioning while lifting heavy weights.
Sold as a pair
The gloves improve grip, and provide great wrist stability by keeping the wrist in the proper position, thereby preventing bar slippage.
These durable gloves are comfortable to wear, easy to get on and off. Thick foam palm padding prevents abrasion and blisters by minimizing strain on wrists, fingers and hands, while allowing you to lift heavier weights.
Ideal for chinning bar exercises, as well as barbell and dumbbell use. Sold as a pair.
Features:
Improves grip over barbell/dumbbell
Anti slip design
Durable yet comfortable
Padded palms
Velcro close
Material: Neoprene and rubber
Fit size: Small, Medium
product code:glove-612