John Deere Kids Sit N Scoot Gator Rocker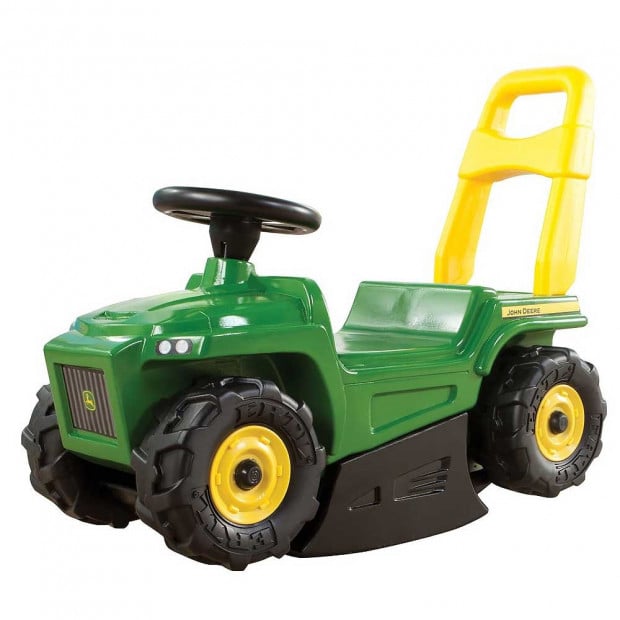 John Deere Sit 'n' Scoot 3-in-1 Gator is an innovative riding toy adapts to your child as they grow.
This ride-on will be a favorite of your child at various stages of their development! Your child will develop his motor skills with the three-in-one design that allows him to Rock, Scoot Along and Walk Behind.
You can use the removable rocker panel as your child's first ride-on rocker for stand in place play kids love. After your child has grown out of the rocker stage, they can scoot along with foot to floor action indoors or outdoors for the maximum amount of riding fun.
If your child gets tired along the way, you can give him a push to move him along with the walk behind option. Age grade 6-18 months.
Features:
3-in-1 ride-on grows with your child through various developmental stages
Helps develop your child's motor skills and gets him moving
Three-in-one design that rocks, scoots along or walk behind
Rocker panel is removable to work with your child through various stag
Weight limit 50 lbs.
Recommended Age: 6- 18 months
product code:jd-46330