Aluminium Heavy Duty Hand Mincer #32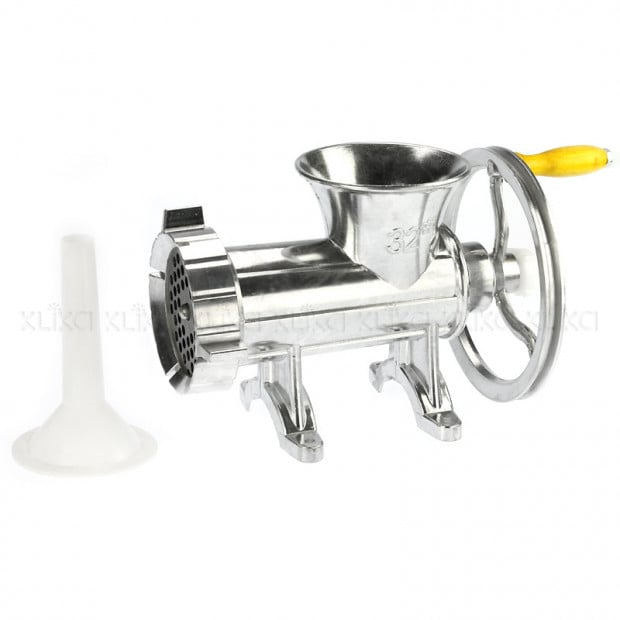 Notify me when this product is in stock
By subscribing you agree to our
Terms and Privacy Policy
and to receive marketing communications from which you can opt-out of at any time.
Make fresh mince and sausages right at home !
Includes sausage filler attachment and 8mm holes
Traditional mincers are enjoying renewed popularity.
They are easy to use and allow you to mince the meat of your choice to your own specifications with your own ingredients.
This mincer is sturdily made with steel blades and steel plate.
The main body and auger are aluminium alloy which is lightweight and comes apart for easy cleaning.
Features:
Bench-mount base (requires bolts)
Light weight aluminium
Easy to dismantle and clean
Length: 26cm
Height - 20cm
Mouth size - 10 x 12cm
Wheel handle diameter: 19cm
Plate holes - 8mm
product code:mince-al32-w