3in1 Smart Sports Drink and Protein Shaker Bottle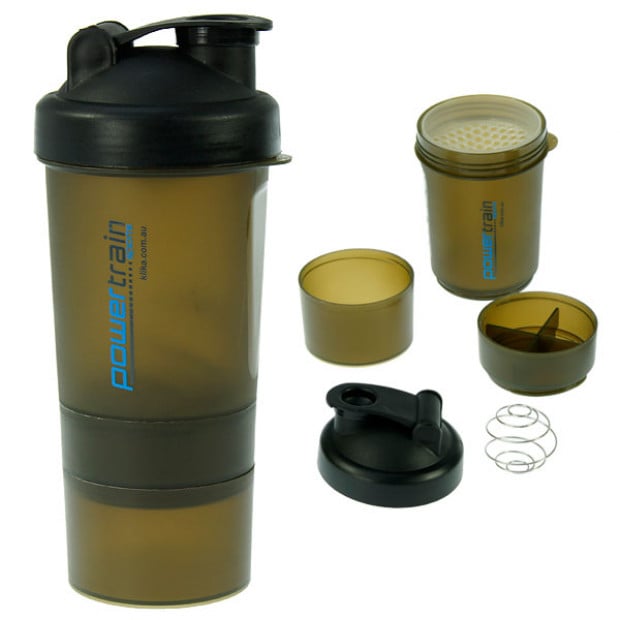 This shaker comes with separate compartments, one to store your vitamin pills or tablets and the other one to store powdered supplements or protein powder.
A great way to mix protein shakes and supplements neatly and effeciently, this BPA free shaker comes with a stainless steel mixing ball that breaks up lumps resulting in well dissolved and great tasting shakes.
Keep your liquid and supplements apart by storing it in compartments. With the capacity of 400ml this shaker has embossed measurements markings in both millilitres and ounces for accurate quantity.
It also comes with a strainer to block clumps and carabiner for keys or to connect shaker to a bag.
These shakers are also leak proof so you don't have to worry about spillages and leakages - take it with you wherever you go !
Features
1 x Shaker bottlle
400ml capacity
Stainless steel ball
Non slip grip
Leak proof cap
BPA free
product code:ptb-500-cb
CUSTOMER PRODUCT REVIEWS
AD
Great seller delivered fast and love the item
CH
Arrived exactly when advised well packaged perfect seller stars